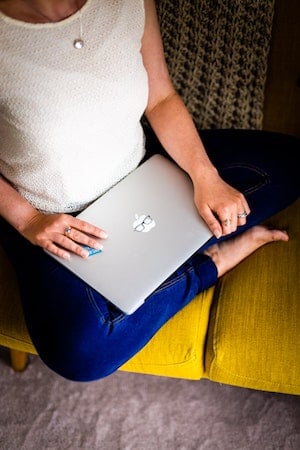 The COVID-19 pandemic has placed unparalleled pressures on IT teams in Higher Education.
On top of existing project lists that were challenging to manage, staff have been asked to support the migration of many, many services to online delivery virtually overnight.
Cirrus Identity can help!
The upcoming EDUCAUSE Security Professionals Conference is dedicating a General Session to Mental Health Hackers, a non-profit focused on mental health support for IT Security Professionals. Cirrus Identity is a co-sponsor of this session.
Biggest Stressors for IT Professionals
All of us at Cirrus Identity have worked at universities on over-stretched IT teams.
Based on our own experience, we made a list of what we think are some of the biggest stressors for IT teams:
Too many simultaneous projects - constant need to context shift makes it hard to focus
Unrealistic expectations about how quickly IT teams can complete projects
Inadequate budget to hire and maintain the skilled staff necessary to meet expectations

Challenging vendor management

- too often, vendors are unresponsive, and/or need a lot of training before they understand the higher education environment and what the university needs
How Cirrus Identity Alleviates Stress
One of our primary goals is to reduce the time and frustration required to implement identity management solutions. Here are some of the main ways we aim to achieve that:
We save you time. Because we have over 5 decades of combined experience in Higher Education Identity Management, you don't have to spend hours explaining your use case. We already get it.
We are partners, not just suppliers. We set up dedicated, ongoing meetings with your internal teams during integration work, so that you don't have to submit tickets and wait forever for a response.
We stay connected. Once your service goes live, we check in periodically and will ramp up dedicated meetings again for subsequent integrations if necessary
We hope you'll see us as a friendly extension to your Identity Management team...
just when you need it
COVID-19 Specific Help
We know the volume and urgency of work has gone up since the COVID-19 pandemic. Cirrus Identity has solutions that can help address some of the specific identity challenges you might face as you move more and more campus services online, such as:
Providing access to users that you don't want to add to your enterprise identity management system (parents, guest faculty, community members)
Providing access to students who have had to return to countries like China that block Google (when your campus uses Google credentials)
Please see our Cirrus Identity and COVID-19 page for more information.
Also, please visit our virtual booth (link coming soon) and register to win (form link coming soon) a one-year subscription to the meditation app Calm or Apple App Store and Google Play gift cards.