AN IDENTITY MANAGEMENT NIGHTMARE - PART 2 OF 3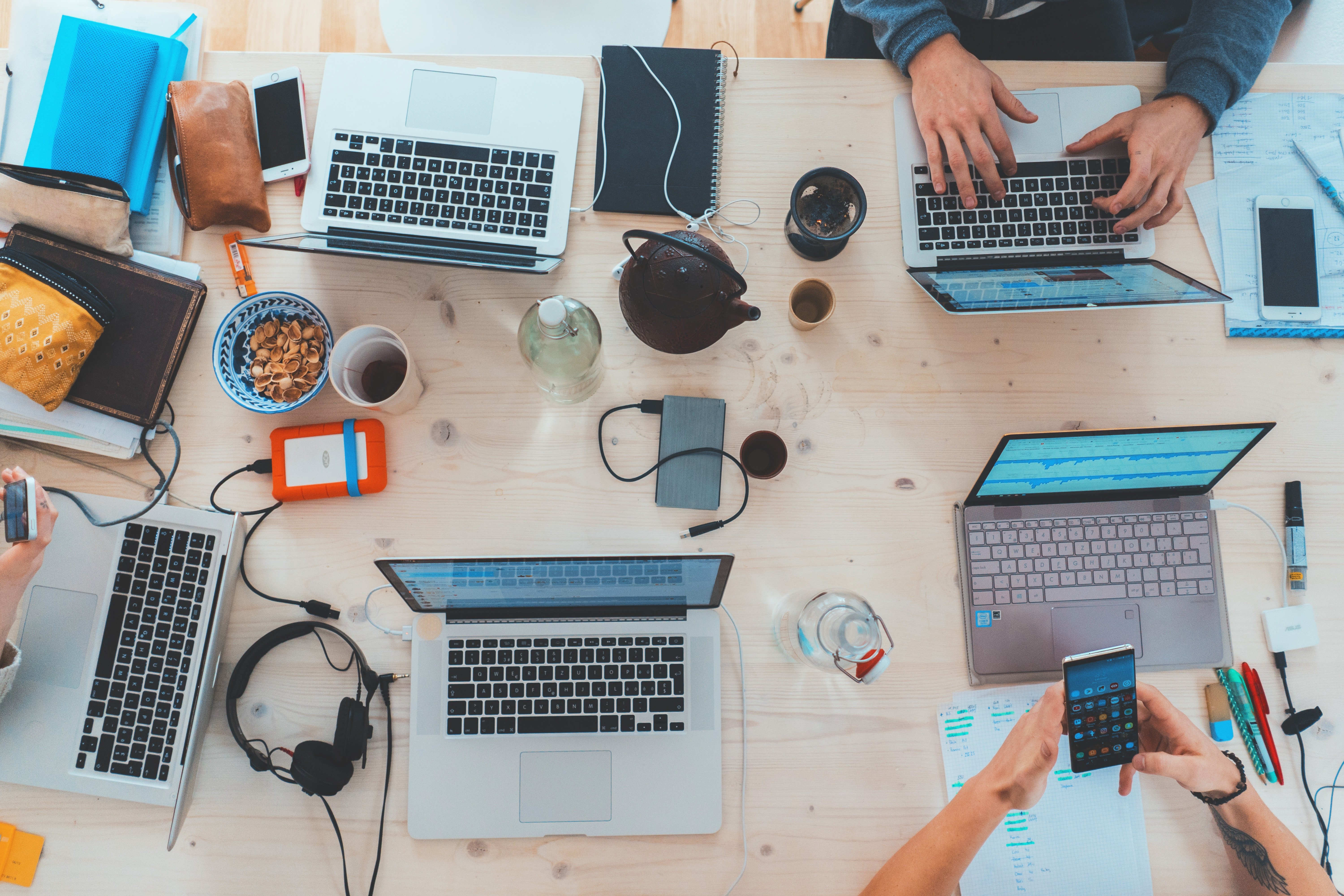 Introduction from Cirrus Identity CEO, Dedra Chamberlin:
One of the biggest pain points in Higher Education is the ridiculous number of user accounts High School students have to create when applying to college. Cirrus Identity was fortunate to have an intern who recently went through the process, and was willing to blog about it! Without further ado, here is part 2 of her post...
Kaia's College Application Story - Part II:
Hello again!
My name is Kaia, and I am back with this second blog post to tell you about the responses I have received from colleges.
I applied to 14 schools, and after months of waiting, I finally received those eagerly anticipated emails from all 14. But before we get to that, let's back up a little. In my last blog post, I discussed the process of applying to colleges, including the various tests that must be taken and accounts that must be made in order to apply to a university. From College Board and ACT to The Common Application and the state organized application systems, there are many processes to go through just to submit an application -- some might say too many.
Now we will explore what happens once all of those tests and applications are submitted.
Within days of submitting an application, most schools send an email - such as the one pictured below sent to my alias, Lucy Lenticular - thanking the applicant for their interest and providing a username and PIN number with which to access an account.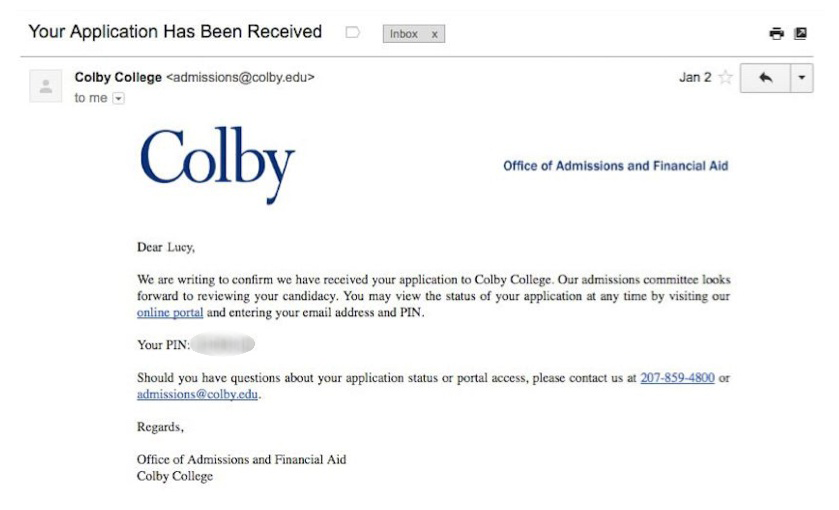 When you follow the link, you are then presented with a web page such as the one shown on the below. Often times the username is simply your email address or your name, and once the PIN number is used at the initial log in, applicants are required to create their own password.

It is through this account that the school posts admissions decisions, as well as financial aid information and other important notices. Though some schools send paper letters through the post, applicants have the opportunity to read their admissions decision sooner if they use the online account. Once the school posts the decision online, they send an email notifying the applicant that the decision has been made. Most colleges respond sometime during the month of March, but they often do not say which day in March, so kids just like me wake up in the morning and immediately check their email to see if they received a response -- a ritual performed every day for a month until they have heard back from all their schools.
These accounts have become increasingly important to the college admissions process. If, for whatever reason, you cannot access your online account, some colleges will not send you any more emails or letters - no more contact at all, so if you do not know what the response was, you may not know you were eligible to accept an offer of admission or a position on the waitlist. In addition, each college has their own portal, which requires a different account, which often times have different requirements for usernames and passwords. I created a total 11 different college accounts, even though only six of those colleges actually admitted me and two of them offered me a place on their waitlist. Now, most applicants who received their own acceptance letters would have chosen a school and used their account to register for classes and find housing.
However, I made a different choice: I decided not to attend any of the colleges and universities that accepted me. Instead, I will be following two of my passions - travel and foreign languages - by attending my local community college for one year so that I can spend several months studying abroad in Paris, France. I will soon be registering for classes online through one single account with the community college. So all of those accounts that I had to make -- a total of 16: 2 to complete standardized tests, 3 to access and submit the applications, and 11 just to find out whether or not I had been accepted -- are just wasted space and now have to be purged by the various organizations that created them.
Note: Next up...the third and final part in this three part series will focus on college campuses and how they process all those user accounts that only get used once.
Cirrus Identity can help campuses avoid this problem altogether by allowing users to log in with an external identity, like Google or Microsoft, to check financial aid and housing information. That way, campuses can create user accounts only for students who actually enroll.
You can see how the University of Oregon uses the Cirrus Identity Gateway, Proxy, and Account Linking Services to provide access to AcademicWorks before admits have a campus user account.