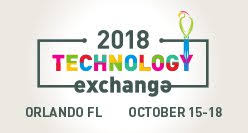 Our favorite part of the conference - Let's Talk!
Dedra and Mark will be on hand to:
answer questions
chat about guest account management and our federation Bridge
discuss account linking architecture
offer demos
and more!
- Feel free to stop us in the halls for a chat
- Contact us at info@cirrusidentity.com
- Call us at 510-838-0466 to schedule time at the conference
DevOps in Identity Management - Wednesday, Oct. 17
Mark Rank, our Director of Customer Success will join colleagues from a number or campuses on a panel to talk about DevOps in Identity Management.