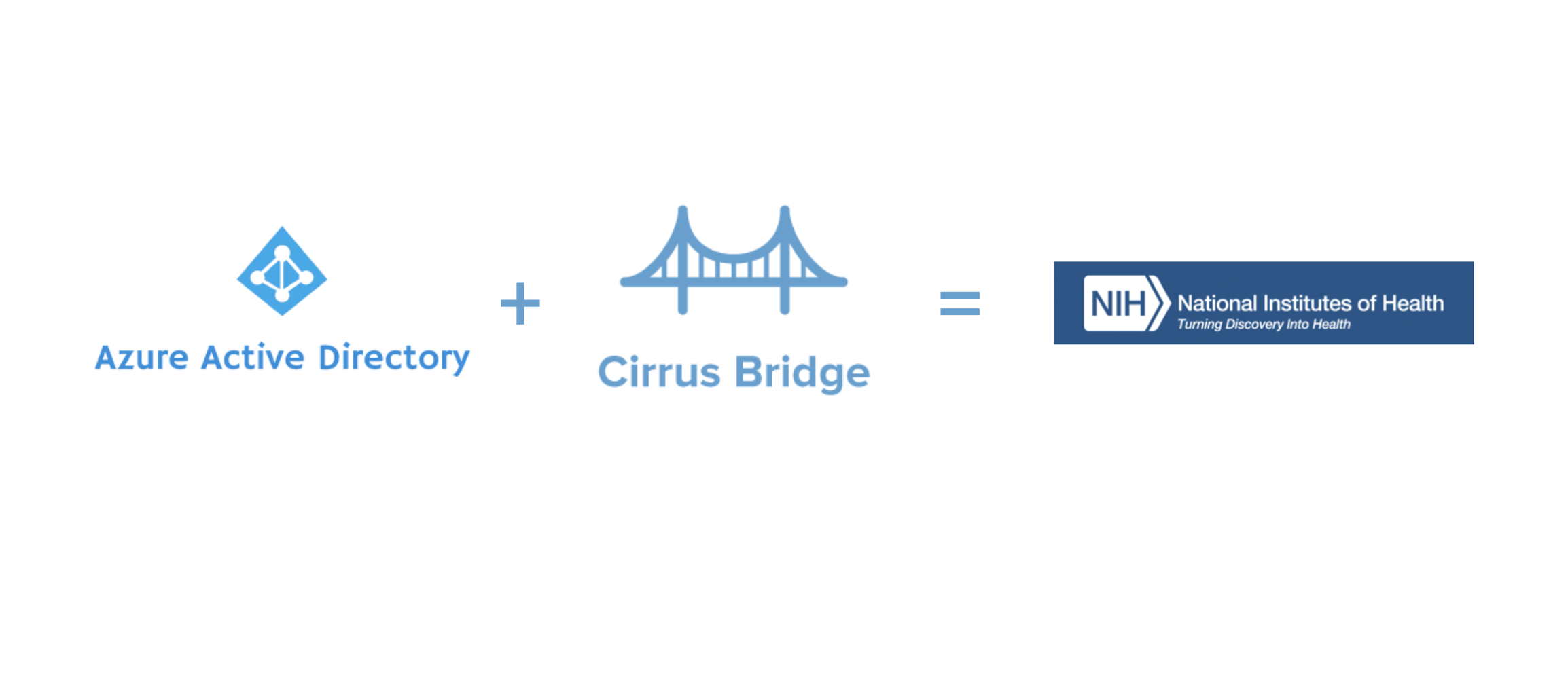 Join us for a webinar to learn how Cirrus Identity's Azure AD SAML Bridge can help you meet the new NIH authentication requirements quickly.
The webinar will feature an overview of the new requirements, Azure AD tools that can help meet them (MFA), and how the Cirrus Bridge can connect Azure AD to InCommon and support the REFEDS Research and Scholarship and MFA Authentication Requirements (leveraging Azure AD MFA).
The webinar will feature two speakers to highlight campus use cases:
Chapman University chose the Cirrus Bridge with Azure AD to join the InCommon federation and begin leveraging the benefits of multilateral federation. Phillip Lyle,

Assistant Vice President, Enterprise & Research Infrastructure, will describe their implementation

University of Louisville chose the Cirrus Bridge as part of their Azure AD cloud SSO consolidation project, and to meet the new NIH authentication requirements. Katherine Stevenson,

Executive Director - Enterprise Technical Services at University of Louisville,

will discuss University of Louisville goals with IAM, and their work with Cirrus.
You can join the webinar:
Wednesday, Sept. 8
1:00-2:00pm Eastern
Microsoft Teams meeting Join on your computer or mobile app
Click here to join the meeting<https://teams.microsoft.com/l/meetup-join/19%3ameeting_MzdhYzZiZTYtZTJkMi00NTM3LWIxNzQtYjc0YzUzZDdmMDMy%40thread.v2/0?context=%7b%22Tid%22%3a%2272f988bf-86f1-41af-91ab-2d7cd011db47%22%2c%22Oid%22%3a%2296b25564-841f-4079-b6c0-900a54240cae%22%7d>
Or call in (audio only) +1 323-849-4874,,171124547#<tel:+13238494874,,171124547#>
United States, Los Angeles (866) 679-9995,,171124547#<tel:8666799995,,171124547#> (Toll-free)
Phone Conference ID: 171 124 547#