We are thrilled to be a part of 500 Startups
3rd quarter has been a whirlwind for us here at Cirrus Identity. Our last post was about adding 4 new members to our Cirrus team. Today we want to share with you that we have joined the 500 Startups Accelerator in Mountain View, California.
We will be working out of a gorgeous office with 40 other (AMAZING!) startups. We are working with some the best and smartest business coaches and mentors here in Silicon Valley and are honored to be apart of this experience. We are excited to have the support of the #500Strong community as we grow our cloud-hosted identity solutions.
What does this mean to you, our customers and supporters? It means that we are working our butts off to deliver on our mission. It means that we have dedicated resources to build out products we've been talking about for the last year. It means that we will be working more closely with you to improve your experience with Cirrus' products.
And what does this mean to our friends and family members? It means that we are honored to have your support to get us up to this point. We wouldn't be here without it. It also means that you may not see or hear from us a ton over the next few months. We've got an intense 4 month binge of working with the best and brightest of Silicon Valley and we're going to take full advantage of it.
We will be sure to post about our experience as we go through this journey and feel free to ask us any questions. Also, we had to wait to make this announcement until TechCrunch announced it first, here is their article and a full list of our "batch-mates"! (Thanks TechCrunch!)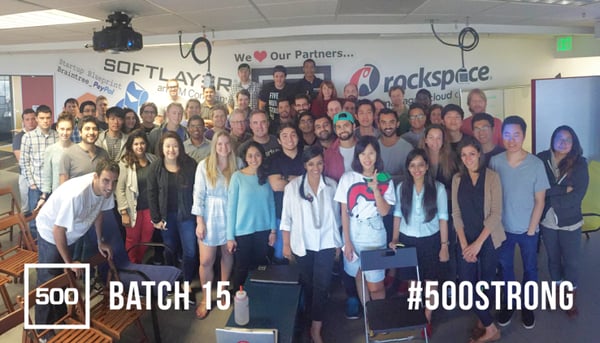 Thank you!
-Dedra, Rob, Patrick, Jen & Cynthia