Customer Success Use Case
University of Southern Indiana
University Access to Campus Services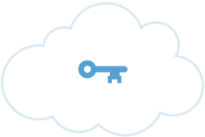 Single Sign-On
Description Goes Here
Summary
The University of Southern Indiana used the Cirrus Bridge for single sign-on to quickly enable the implementation of Okta for all CAS authenticated services.
Project Goals

Provide USI Identity & Access Management team flexibility and time to reconfigure SAML authentication for applications.

Provide an intuitive login experience for campus users to access systems with different SSO protocols.

Partner with Identity & Access Management professionals so the small IT team at USI could focus on other priorities.

As part of a larger Disaster Recovery strategy, move infrastructure to the cloud for greater availability and redundancy.
How Cirrus Helped
Cirrus Identity quickly engaged with USI on a proof of concept project to integrate the Cirrus Bridge with the CAS authenticated Banner Student Information System. USI supports dynamic renaming of both user names and domains (student/staff). Cirrus and Okta were able to implement the business rules to support the dynamic account renaming.
After the proof of concept, Cirrus Identity provisioned the production Bridge solution with a Static-IP add-on and guided USI through the Bridge configuration with Okta. USI chose to individually transition the services to Bridge to minimize any risk with a DNS "big bang" cutover.
Within three months, USI and Cirrus Identity implemented the proof-of-concept and migrated the first services to production with Okta in preparation to implement multi-factored authentication. Additional campus services were added in the following months. The USI students, faculty and staff experienced minimal down-time and applications using the Cirrus Bridge present the same single sign-on experience as other Okta-integrated applications.
Login Screen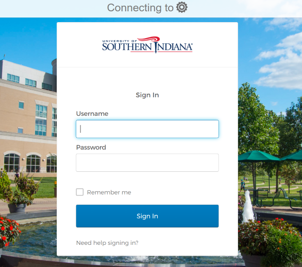 Impacts
"Totally transparent to the end users! There was no impact to them even in the slightest. We didn't have a good path forward without the Cirrus Bridge. Getting identity and authentication in the cloud greatly improves our disaster recovery preparedness. We were able to retire the ADFS infrastructure and will be able to retire the legacy CAS infrastructure soon."
"We engaged a lot of consulting services over the years to modernize CAS, now we can do what we need with service tickets to Okta and Cirrus. The Security Operations Center has also reported that significantly fewer hours are required to review reports."
Cirrus Products Used Bridge & Static IP Add-On
Extends or translates CAS/SAML for use with Microsoft AzureAD, Okta, Slate or other enterprise services to support InCommon/EduGAIN mesh style federation.
High Level Architecture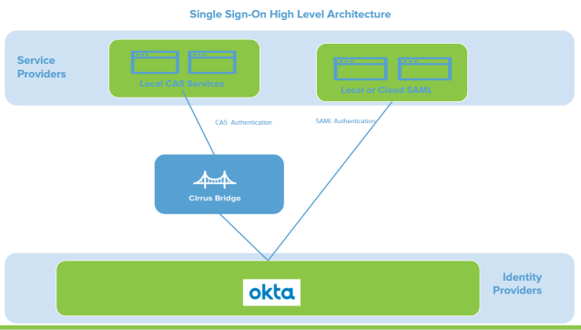 University of Southern Indiana

USI is an engaged learning community advancing education and knowledge, enhancing civic and cultural awareness, and fostering partnerships through comprehensive outreach programs. We prepare individuals to live wisely in a diverse and global community.
10,204
Enrollment
70
Undergrad Majors
13
Master's Programs
2
Doctoral Programs